Welcome to Off-Road Monsters.com! We are your one-stop shop for all things related to off-roading. Here, you'll find everything you need to know about off-roading. From tips and tricks to the best off-road vehicles on the market, we've got you covered.
As an avid off-roading fan and the founder of this site, I've had plenty of experience driving, riding, and working on all types of off-road vehicles like ATVs, UTVs, jeeps, and trucks. I'm passionate about anything that can go off-road and love exploring the great outdoors. I'm excited to share my knowledge with you so that you can enjoy off-roading as much as I do!
So whether you're a seasoned pro or just getting started, be sure to check out Off-Road Monsters.com for all your off-roading needs!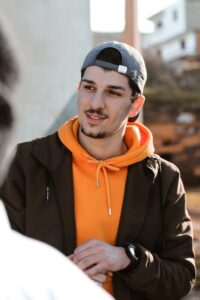 My name is Andy and I am the writer of offoroadmonsters.com. I hold a Bachelor's degree in Field Service Operations and Advanced Vehicle Systems from US and have been working in the automotive industry for the past several years. I have always been passionate about off-roading, so it felt natural to start a blog focused on off-road vehicles.
In this blog, we cover all kinds of topics related to off-roading, from vehicle reviews and maintenance tips to upcoming events and off-roading adventures. I love discovering new places and sharing my knowledge about off-roading with others. Through this blog, I want to inspire more people to explore the great outdoors and enjoy the thrill of off-roading.